PL EN
Due to the epidemiological situation in Poland, we have decided to change of form the XXIV Conference on Acoustic and Biomedical Engineering IAB 2021 on April 13 - April 16, 2021.
Organizers:
The Polish Acoustic Society - Krakow Division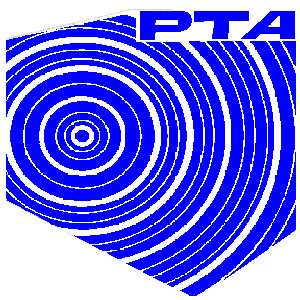 Organizing committee
---
Chairman: Janusz PIECHOWICZ
Vice-chairman: Tadeusz WSZOŁEK
Secretary: Ireneusz CZAJKA
Treasurer: Bartłomiej STĘPIEŃ
Commissioner for the Władysław Bogusz Student Competition: Daniel TOKARCZYK
Members
Katarzyna SUDER-DĘBSKA
Adam PILCH
Bartłomiej CHOJNACKI
Michał KMIECIK
Paweł ŁOJEK
Teresa MAKUCH
Roman TROJANOWSKI
Dawid ROMIK
Daniel TOKARCZYK
Scientific committee
---
Chair: Jerzy WICIAK
Committee:
Wojciech BATKO
Adam BRAŃSKI
Zbigniew DĄBROWSKI
Andrzej DOBRUCKI
Marzena DZIDA
Barbara GAMBIN
Natalia GORSKA
Grażyna GRELOWSKA
Tadeusz GUDRA
Arkadiusz JÓZEFCZAK
Maciej KŁACZYŃSKI
Janusz KOMPAŁA
Eugeniusz KOZACZKA
Lucyna LENIOWSKA
Bogumił LINDE
Jacek MARSZAL
Mirosław MEISSNER
Andrzej MIŚKIEWICZ
Andrzej NOWICKI
Krzysztof OPIELIŃSKI
Janusz PIECHOWICZ
Łukasz PIECZONKA
Anna PREIS
Przemysław PLASKOTA
Dariusz PLEBAN
Tadeusz PUSTELNY
Wojciech RDZANEK
Roman SALAMON
Ewa SKRODZKA
Bartłomiej STĘPIEŃ
Antoni ŚLIWIŃSKI
Zbigniew WESOŁOWSKI
Stefan WEYNA
Franciszek WITOS
Tadeusz WSZOŁEK
Jan ŻERA
Registration
---
Before registering for the conference please read rules for the processing of personal data
Comments:
All participants (both listeners and authors) are asked to fill in the form of Participant registration (Rejestracja uczestnika), without providing information about the paper - this is the registration form as a conference participant. The form can be selected after clicking Create new submission. Please submit your papers using the appropriate form, depending on whether your speech will be part of the Open Seminar on Acoustics (OSA 2021) or the accompanying Conference on Acoustic and Biomedical Engineering (IAB 2021) or Symposium on Hydroacoustics (SHA 2021).
In the Title field, please enter - depending on the form of participation – [autor] first name, last name (for author) or [sluchacz] first name and last name (for listener) (e.g. [sluchacz] John Due).
You will receive confirmation of your registration within one week. If this did not happen, please contact the organizers at osa (at) ptakrakow.pl.
Registration of participants and sending of abstracts and publications takes place via the system Microsoft CMT.
Competition
---
Władysław Bogusz Student Competition
The competition is open to first and second cycle students who take up the subject of acoustic and biomedical engineering.
In order to enter the competition, you must register an abstract in Polish and English and a full article (from 4 to 8 pages), in Polish, without exceeding the deadlines set in the Important dates section. Information will be published soon.
Detailed rules of the competition
Articles (in pdf, doc, docx or tex format) should be sent using the registration system available on the conference website.
Form for student articles:
Please send all questions related to the competition to M.Sc. Daniel Tokarczyk, e-mail: danielt (at) agh.edu.pl
The organizers reserve the right to cancel the competition in the event of a small number of applications.
History
---
XXIII Conference on Acoustic and Biomedical Engineering, April 9-12, 2019
XXII Conference on Acoustic and Biomedical Engineering, April 10-13, 2018
XXI Conference on Acoustic and Biomedical Engineering, June 08-10, 2016
XIX Conference on Acoustic and Biomedical Engineering, March 12-16, 2012
XVIII Conference on Acoustic and Biomedical Engineering, March 28 - April 01, 2011
XVII Conference on Acoustic and Biomedical Engineering, March 22-26, 2010
XVI Conference on Acoustic and Biomedical Engineering, March 30 - April 03, 2009
XV Conference on Acoustic and Biomedical Engineering, April 14-18, 2008
Contact
---
e-mail: osa2021 (at) ptakrakow.pl